Hero by Lauren Rowe
Even with a family of mostly guys, Colby was the strength of his family. Someone that they could come when they needed something, or even just a listening ear. The Morgan family was extremely close, so when Colby became their fallen hero, they put aside all their life problems to be by his side. After almost dying in a fire, Colby found what he never knew he needed sitting beside him at the hospital. Lydia was an angel to him. If almost dying taught him anything, it was to let nothing slip from his fingers. Love at first sight was a myth until now. She was to be his physical therapist but nothing would come between his need for Lydia.
Lydia is was shocked at how straight forward Colby seemed to be. After all maybe it was just the drugs. Lydia had been here before with her late husband. She could not get involved with a patient. Especially not one who liked to run into danger. For her, being a Firefighter, meant it was only a matter of time before she would lose him. If her secret didn't lose him first.
Colby and Lydia begin a friendship that was just a basis for their potential. In Lauren Rowe's newest you learn the power of love and secrets. Some things in your past aren't meant to go away, but they can heal.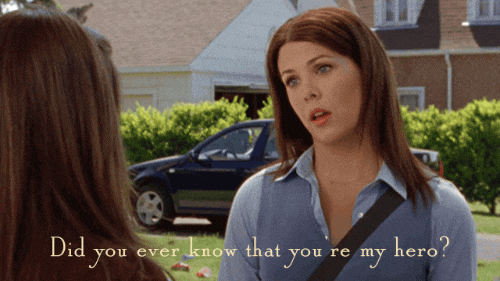 Review
Okay I really enjoyed Hero. Lauren Rowe did an excellent job with love at first sight. This trope can be extremely corny at times. I will admit this book tended to get a little cringy at times but it was all a part of what made the book so lovable. The characters were great. That includes the ones behind the scene. I know that this is a standalone in a series. I would love to read all the others in this collection. I know I would have loved knowing Colby's brothers and sister's love stories and getting to see where they left off. I gave this book a 5/5 stars. Just what I need in this reading slump I am coming out of. I would recommend this for anyone who loves a great romance with fire fighters. Also this story does include a quite a bit of sex scenes. So be prepared for that. I like the Morgan sister the most. I wish we got to see Colby handle her ex en-laws once she became a stronger person. Glad we got an epilogue. It was much needed.