Coming Home to the Comfort Food Cafe by Debbie Johnson
Zoe never imagined a day where she wouldn't have her best friend Kate. They were so engraved in each others lives. There was no doubt that Kate wouldn't beat her illness. Turns out she didn't. Kate died leaving Zoe behind. She didn't just leave Zoe, she left her parents and a daughter. Her daughter, Martha, in the end decided to stay with Zoe. This should have eased Zoe's tension, but along with her own grieving she had to help Martha through hers. Martha had taken to drinking, smoking, and sneaking out of the house. Everything around her had reminded her of Kate, she was hoping things would get better. Finding Martha asleep in her own vomit was the push she needed for a change.  She decided they both needed a change of scenery. As much as Martha hated it they packed up for a vacation.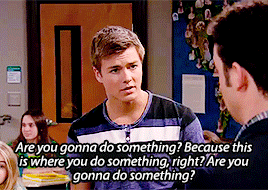 In the new town the two were surrounded by a small atmosphere of love. Martha was able to start over in school and make new friends. Zoe had a community she never knew she needed. Lots of hugs and comfort food all around. Things in there lives were beginning to slow down, and they didn't obsess over the need to think about Kate. Just as things as their lives became simple a new guy came into their lives and mixed things up. The two girls had to make room for someone else. As visitors from their past started to show up as well the two girl's future was tested. Could they go back home and be alright. Or was staying best to keep away the pain.
Review
I can't say that this is my type of book. I did enjoy getting into the adult book world. While this book did have romance, it was more about adult problems. Life gives you trials and tribulations. Zoe had so much to handle in very little time. She was the adult but she also needed to heal. I like that she made smart decisions throughout the entire novel. I have never read a Debbie Johnson book before. I can't say I would be too inclined to pick it up. While I know that Martha was rough around the edges, I am glad she stayed true to who she was. I think the author well planned out this book. She took her time with each character transition. The town characters were a handful. I kind of crave that in my life. People who actually care for you, and want your success.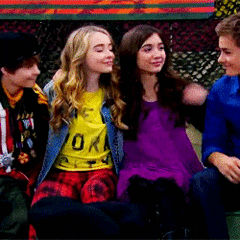 I love Cal's personality. He knew the role he needed to take. He allowed the girls to open up to him, knowing they wouldn't with each other. He was their strength. He was sort of the replacement they needed. The town offered support, but when they eventually went home, he would be the key to keep progressing. Debbie Johnson is an amazing writer, its just that these are not the type of books I am drawn to. I gave the book 3/5 stars. It was hard for me to push through this book. I'll be honest I usually like to read a book a day, and this book took me a week. I think it's because I had no true connection to the story. The over use of the missing of Kate was sort of a turn off for me. Maybe the author was weaving a picture of how much Zoe thought of Kate and by the end she wasn't obsessed with her lost best friend by the end. I can appreciate that but sometimes there was a tad bit of over explanation.