The Fix Series By Carey Heywood
Fix Her Up
Noah Thompson was 32, and in no hurry to settle down. He had been with his fair share of women but none of them had held his interest. When in the presence of Finley, he knew it was love at first sneeze. She was determined to fix her house on her own. Noah could appreciate that in a woman but that doesn't mean he would let her do it. While the two grew their friendship, they also played a tug of war for control.
Finley wanted a fresh start. Something that was all hers, that she could be proud of. With her limited finances, she put every penny into her new, old home. She was in no mood to let another man come in her life and tell her how to do things. When Noah was nothing but nice, how could she turn down his help?
Fix Me Not
Asher was a hermit with a heart. He lost himself and time in his projects. He had a huge cabin on a lake and land to call his own, and it was all for little old him. Starting with his house keeper getting hurt while working for him, Asher is led down a sequence of events that end with him paying more attention to the world around him. The main event would be a woman named Paige.
Paige had Asher on her hit list. He got more respect from her mother than she did. Paige had plans and they did not include living on her mother's couch. She needed to make as money as she could to move anywhere but here. Humbling herself she agreed to replace her mother after the accident. After looking at each other more often, they create a fondness for each other. Which quickly transforms to more, but with a new life ahead of her, what will Paige's decision be?
Review
So you will be delighted to know I read the blurb for these books before I went ahead and requested them. Now what I will say is that I did not remember it when it came to read the series. I find that a good thing. While these were simple contemporary books, I did enjoy them more than a jam packed erotica. There is something about boy meets girl, that just does me in every time.
Okay, lets start with Fix Her Up. I knew I was going to love this book by the second page. I love the homey vibe of this book. I found myself creating my own image of the fixer upper. Of course all my experience watching HGTV was a bonus. Noah and Finley were never really friends. The readers and Noah were just waiting for Finley to catch up. Finley was a timid character, probably due to her past. Which had me questioning her chatty nature in the next book installment. Maybe being with Noah, she felt she could be more welcoming to strangers. This book is all about family. Both families were invested in the advancement of the relationship. I found this hilarious and a tug on my heart strings. Noah has 3 brothers and a sister which turns the page into the next book. By the way I gave this book a 5/5 stars.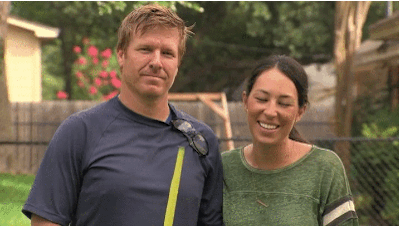 Knowing this book would involve Asher I was expecting to love it even more. I gravitate toward other introverts. Though Asher's actions proved to be one of a person who keeps to himself, his words said other wise. Maybe its from having opinionated family, but he was quick with his comebacks. I also didn't really find myself gravitating toward their love story. At one moment the pace was slow then the next have we sped through. I was low key more invested in what was happening with Noah and their sister Abbey. I know the sister's story is coming next year and I hope I can remember to get it. I gave the book 3.5/5 stars.