Dirty Money Series #1-3 by Lisa Renee Jones
Returning to a life he ran from to save his family was proving harder than Shane Brandon expected. Helping them escape jail didn't softer his brother or father toward him. All three Brandon men were fighting for power. His father already had it but with his cancer getting worse he put his sons against each other for his own entertainment. Shane couldn't understand their motives. Didn't they want operate in a legal way. Wasn't it easier if they legitimized their business instead of getting involved with the mafia. Shane wasn't going to wait for his father to do before he would do something about the Brandon name. He would would prove them wrong. Everything wasn't about the money.
With all these hardened men around Shane should have been able to rely on his mother. That was absolutely not the case she was just as manipulative as the males in her life. So when a cute girl accidentally stole his drink it was hard to imagine if it was a fate or a trick of his family. Either way he wanted her with him. Something about her intoxicated Shane.
Emily had her own secrets from her past. A past that could catch up to her at any moment. She didn't want Shane to get caught in the cross fire, but he just wouldn't let her go. She literally ran away from him but he made quick work of finding her. He was a drug to her and as much as her mind was telling her it was a bad idea to stay, her heart and body was willing her to stay. Shane seemed to have so much going on in his life that she vowed not to be a distraction but an asset. So she got caught up in his family dynamics.
When you mix mafia, family loyalty, the prospective of power, and falling in love, you get a disaster waiting to happen.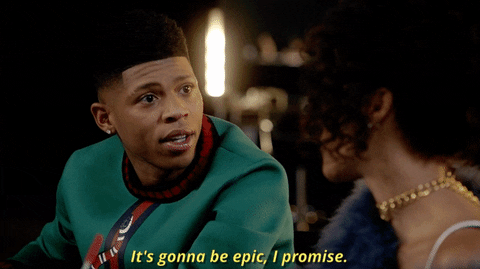 Review
So like with so many of the other arcs I've read I was just too lazy to read the bio. When I started I wanted a bunch of books just so I could produce more content for his blog. Not realizing that I would not be able to keep up with the reading and reviewing. Not to mention owning a bunch of book that I had no interest in reading. Well you learn with time. I evolved to skimming the bios before I request a book. That being said this just wasn't the type of book I was interested in reading. I had requested the entire series so it had to be done.
When i started the first book Hard Rules it took me a long time to get into. Now looking back it was building up the backstory. I just wish that there was something that pulled me in the first book. It was just a bunch of sex scenes for  me. So why then did I continue, because it ended on a sort of cliff hanger. Shane was told something about Emily and he was about to confront her. I only read on to see what would happen. Damage Control had me thinking like well I already started it I might as well finish. I gave the first two books 3/5 stars. Well I had already started the series so I might as well finish. Only it it got so much more interesting in Bad Deeds. I was now invested in the love so I wanted to make sure the author didn't break them up. I was really invested in the 3rd book. I believe I read it one day. It won me over you guys. I gave it 4/5 stars. The worse thing happened though you guys. It ended on one of the worse hangovers!!! I mean what is she trying to do to me. On top of all that the final book isn't being released until January. What is a girl to do?
I don't love the characters but I am invested in the story. I would suggest this to anyone who is a lover of Empire. I gave up on that show after season 2.