In the Pink
We can all breathe a sigh of relief Kelsey and Liza are friends again. I mean yes Liza lied about her age, but what woman in the business world hasn't.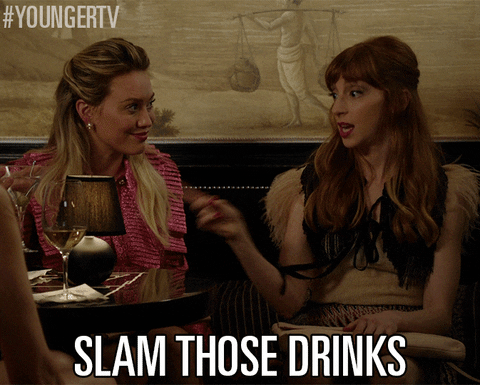 Lets Recap;
Liza finds out about Josh sleeping with Maggie's assistant. (awkward or is it just me but are Josh's slutty ways to be expected)
Maggie's assistant quits ( i wasn't really feeling her anyway, she served her purpose in the story line)
Liza gets a promotion sort of ?. She still has to be Diana's assistant! But hey she gets a raise.
Lauren breaks up with max and regrets it! (this girl is a roller coaster of emotions, i try to keep up with her the least)
Liza meets a guy near her actual age named Diego.After sex she finds out hes married ( i mean can we stop all this and let Liza be with Charles already)
Kelsey tries to steal an author from competitor Zane. Only he intercepts the meet up and she is somehow forced on a date with him. Kelsey actually enjoys herself, until she gets a text from the author still interested in switching sides. ( this could make for some drama. Zane is cute and he likes her.)
The setting for this episode is the ladies attending an author funeral.
Predictions:
Thank you Tvland for the break from the Kelsey and Josh tension.  I feel like now that the girls have made up, the writers are just going to break them apart again. After Josh checked out Kelsey in the bathroom, they are going to push them together which will pull the girls apart. But I just really want this Charles and Liza love on and popping
.