Bad Boss by Stella Rhys
Sara was on a mission of fun. She was tired of the same demanding job with no real promise of moving up. She had put all other aspects of her life on hold to work as an assistant. After quitting her job in the most dramatic way, there was no looking back. She would have one night of fun before she would plan out her next moves in life. When a hot guy in an elevator overhears her plans, he is more than willing to help. He basically turns her off any other man as none can compare.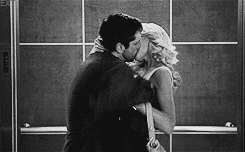 Weeks later and Sara is still on the job hunt. She decides to let her best friend play match maker with a Julian. Julian is her boyfriend's best friend. As it turns out Julian is the hot mysterious guy from the elevator. Just when Sara thinks her sexual desires are solved, Julian has another proposition. He offers her a job to use her feminine wilds to land a client for him. The two fight for power. Working together things are suppose to be off limits. Some boundaries were meant to be crossed.
Review
This is my first Stella Rhys book. I can't help it when I see covers like this and the title has to do with Bad or Boss I automatically think of Fifty Shades of Grey. Yes I know that it wasn't the first novel to being rich sexy and intense but its more mainstream. So I kind of compare these kinds of books to it. I like when stories have something else going on besides the sex but I just couldn't latch on to the story. I have empathy for the characters. Its just that maybe the problems weren't solved and I didn't feel complete. Or maybe it's because the flow was just off for me. I was able to get through the novel pretty quickly. This is the 2nd book in the Irresistible series. I don't know if I'll go back and read the first novel. I gave the book 3/5 stars. If the opportunity comes to read the next installment, I will be sure to request it. If not I won't seek it out. For those who love a good lusty read this is for you.